Many people ask the question:
What does the Parish Pastoral Council do?
The Pastoral Councils role, as described in the Handbook for Parish Pastoral Councils by Cecilia Anning, is to promote the church's mission to live and communicate the love and values of Christ. The council therefore seeks to enrich the quality of parish life and provide opportunities for parishioners to grow, discover and live out their own personal and community call to mission.
In order to carry out this role the Pastoral council endeavours to seek out and respond to the needs, hopes, ideas and concerns of parishioners while growing in awareness and knowledge of what is happening within the life of the parish. The Pastoral Council strives to support and encourage the good works and existing groups within our  parish, while setting short and long term pastoral goals to provide opportunities for parishioners to grow in their relationship with God and one another.
GETTING TO KNOW YOUR PPC
JACINTA BARTLETT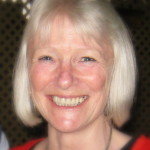 My name is Jacinta Bartlett. I am the Pastoral Associate at Mercy Place Albury, and am currently doing a Graduate Certificate in Ageing and Pastoral studies through Charles Sturt University and St Marks Theological College in Canberra.I have a background in both nursing and counselling beginning in 1978.I love my role at Mercy Place and am passionate about caring for people's emotional and spiritual needs, with a particular interest in palliative care.Our family have been members of the Sacred Heart Parish since 1989 and I live with our four children, Emily, Benjamin, Timothy and Matthew. My husband Robert passed away in 2008.I have been a member of the Parish Pastoral Council since 2010 and elected Chair person in 2013. It has been inspiring to see the positive development within the Parish Pastoral Council in recent years.  As active instruments of our parish community, there is a real desire, not only to support the growing needs of our parishioners and our very committed parish priests, but to grow within ourselves to better people.
JOSHUA BAKER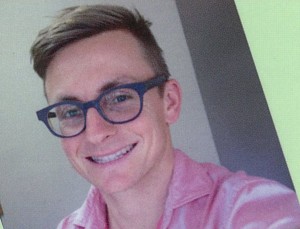 "Hi, I'm Joshua Baker. Local, born & bred. By week I work at B&H homes – I love good design, it's the platform to a great lifestyle. By weekend – footy, cycling & surfing re-fuels me. As a member of the PPC I enjoy being part of the continued positive movement in the Parish."
MONICA WALLACE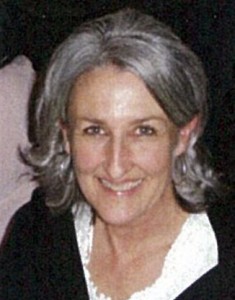 Hi, my name is Monica Wallace and I have lived in the parish for 18 years. We moved up to Wodonga from Kilmore after my husband Mark finished his Engineering degree and got a job in Albury. At that time, all four of our children- Claire, Damien, Andrew and Philip – were in primary school and went to St Monica's. I am a registered teacher and have taught at TAFE Wodonga,  Catholic College and the Victorian School of Languages.  About nine years ago I retrained in Interior Design and now work for a local architect, as well as local developer. I love second-hand shopping, design, sewing and renovating.
ISABELLE SWANSON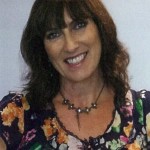 In 2004, Judy Riddiford (Ryan) asked if I could help out at PPC meetings by taking minutes (which she was trying to do, as well as concentrating on meeting discussion). I was glad to be able to assist in some way, and to this day, I am still taking the PPC minutes of meeting.  It gives me an opportunity to "give back" to the parish in some small way and be kept up-to-date on what's happening in our church community.   I moved to Wodonga in 1987 with my husband (for a short while) and 26 years later, we are still here.  My son and daughter (who now live in Townsville and in Melbourne) attended St Monica's PS and later Catholic College. At both schools I was involved in the Parents & Friends association and was involved in organising the St Monica's school fete for a few years in a row. I currently work in an administrative position for an organisation in Wodonga that trains doctors to become General Practitioners – it's a busy but rewarding job in which I am lucky to meet people from many different countries and cultures.
Isabelle Swanson (better known as Issy)
JULIE MCLEAN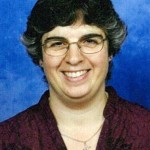 My family and I moved into the Wodonga Parish early last year (2012).  After 21 years living in the outer South Eastern suburbs of Melbourne we made the move back to where my husband (Lachlan) grew up.Our four children (ranging from 17 years old down to 4 years old) have settled in well, each enjoying different aspects of our new lifestyle and new communities. Two of our children attend Catholic College Wodonga, one attends our local primary school: Middle Indigo Primary School and our youngest attends the Felltimber Preschool. Although we miss our Parish and its members at St Kevin's, Hampton Park, the warm welcome by many at Sacred Heart has made the transition easier.There exists so many opportunities for participation in parish life at Sacred Heart, Wodonga that I look forward to learning more about our new Parish through involvement in its various groups in addition to the Parish Pastoral Council.
SR. EILEEN REARDON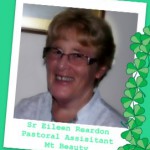 KEITH MARTIN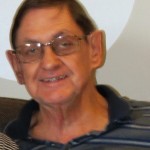 Margaret and I came to Wodonga in 1975 with four young children to whom, over 38 years, we have so far added 9 grandchildren and 3 great grandchildren. We are almost settled hereHaving spent my previous life in WA successfully avoiding any and all responsibility in previous parishes, I found myself the inaugural chair of St Augustine's School advisory board which lead me to the founding board of what became Catholic College with a short term as chair. I also involved the parish in a program of settling Laotian refugee families which we then extended to involve other churches and for which I wrote a guide used in other towns. Other roles as a volunteer followed.My most recent involvement in parish life was as editor of Parish Talk from which after seven years I thankfully retired. I now hope to continue sharing in parish life through the Parish Pastoral Council.
SARAH BAKER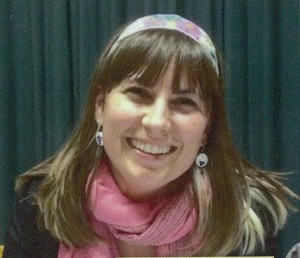 LINDSAY TREMETHICK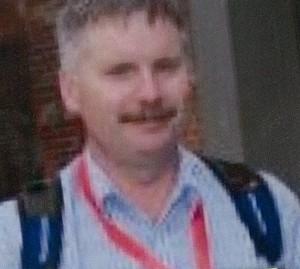 DI GOONAN