Sister Kylie Maria Fowler is a religious sister from Bendigo, Victoria and is currently serving in Tivoli, Italy. She recently visited our parish community. 

(Cover photo: Helen Fowler [Sr Kylie's mother], Fr Junjun PP, Sr Kylie Fowler)
Hello everybody, Fr. Adi invited me to write a short reflection about my recent visit to Australia, my vocation and a little bit about my consecrated family.
About my visit
I was blessed to make a visit to my home town of Bendigo and the parishes of Shepparton and Wodonga between the 26th of December and the 9th of January 2023. This was my second time home in the last four years. Prior to these visits, as a result of entering into consecrated life in Italy, during the year 2000, I had not returned to Bendigo for 19 years. For this reason, during my "recent visits" I was deeply moved to find myself emerged in my natural social and cultural environment, where I was able to connect with family, friends and our local Catholic communities. These simple experiences, founded in true Christian love, sharing, joy and liturgical celebration, provoked in me sentiments of gratitude and revived in me a deep sense of belonging. In reflecting upon this experience, I now understand that it is fruit of the Holy Spirit who according to God's loving plan, creates in us, this deep connection with family, community and our wider culture. For this reason, I was touched by the joyful, generous and sincere welcome which was extended to me in the parish communities of Bendigo, Wodonga and Shepparton. I give thanks to our Lord for these little sanctuaries of Christian life, service, communion, love and friendship and thank the Priests, religious and lay people who welcomed me.
It was also very special, for me to see and live amongst the Australian bush and country side, to hear sounds of birds which are distinctively Australian and be embraced by the vast and powerful silence of our land.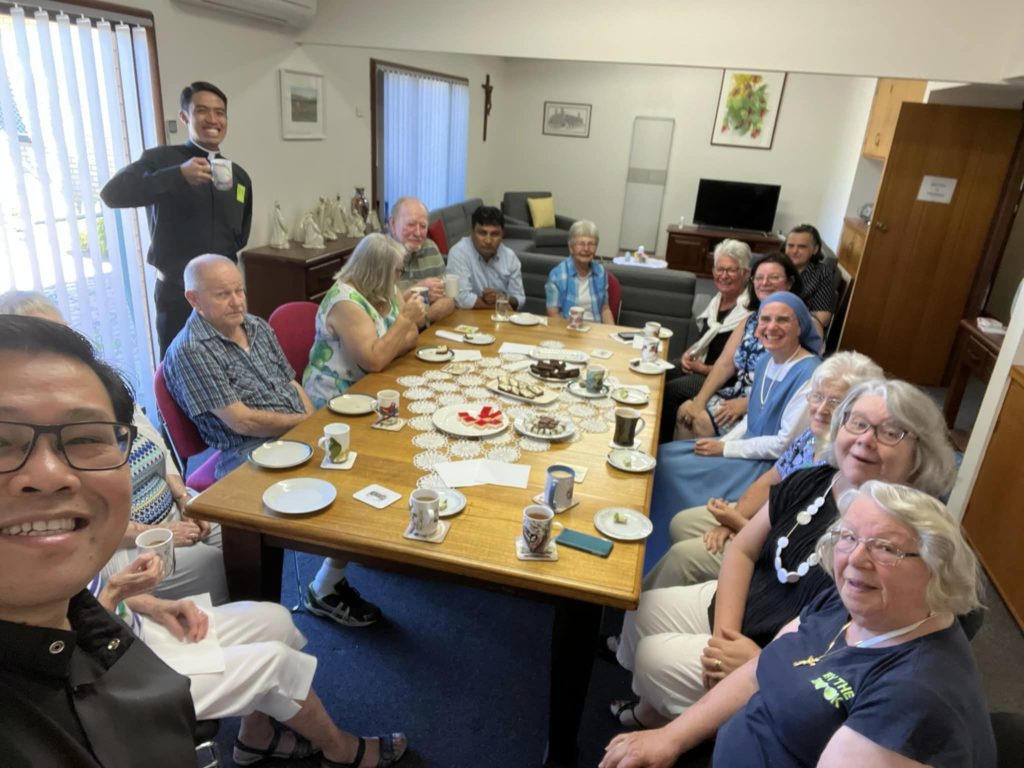 My Vocation
In relation to my vocation, as mentioned, I entered into Consecrated life within our Spiritual Family- The Franciscan Family of Mary Immaculate in Rome in the year 2000. This new beginning for me came at the conclusion of a long journey of human and spiritual searching, which had left me with the desire to discover my Catholic Christian spiritual roots and the foundations of Christian prayer life.
It was actually in India in the year of 1999 when I was 27 years old that I underwent a deep conversion, facilitated by a return to the sacraments and through living with some local Christian communities. Upon departing from India, I arrived quickly in Turkey where divine providence enabled me to meet the first sisters of our consecrated family at Mary's house at Ephesus. This community of sisters, welcomed me with unconditional love and attention and upon listening to my story, they invited me to move onto Rome where I meet my Italian born mother Foundress – Maria Elisabeth Patrizi – on the Feast Day of Saint Maximillian Kolbe 14 august 2000. I was able to make a variety of experiences with our sisters in the months of July and August in that year and at their conclusion, I decided to remain in Italy so as to continue to discover the project that the Lord has always desired for me and was at that time revealing. These last 23 years have truly been a divine adventure.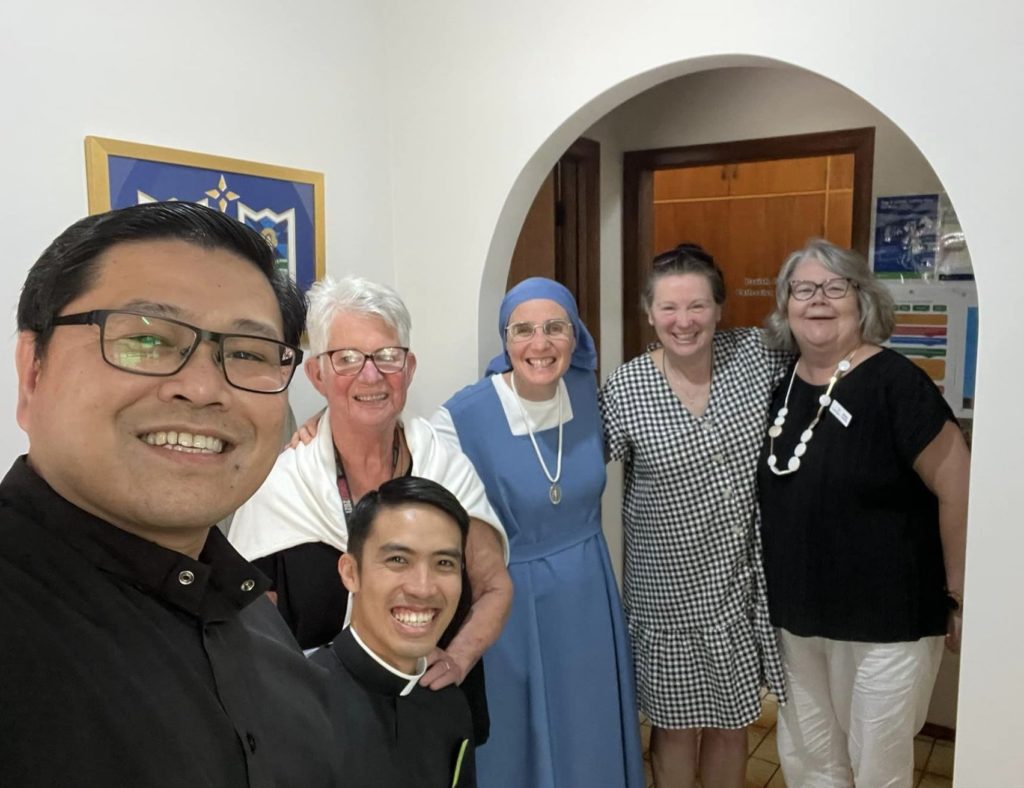 Spirituality of our Consecrated Family
The spirituality of the Franciscan Family of Mary Immaculate which embraces sisters, brother and lay people, is deeply Marian and inspired in a particular way by Saint Maximillian Kolbe and Saint Therese of the Child Jesus. Drawing on both the Franciscan and Carmelite Spiritual traditions our spirituality is deeply contemplative whilst at the same time lived actively in the world. We have not one specific apostolate activity but are open to the variety of apostolate expressions which Mary herself calls us to. This is because, apart from making the three traditional vows of poverty, chastity and obedience, we also profess a fourth vow of total consecration to Mary Immaculate. This vow invites us follow Mary's example of docility to the Holy Spirit and to be loving instruments of her maternity. One of the first names given to our family by our mother foundress was "Universal sisters and brothers", this was because together with Saint Maximillian Kolbe she desired ardently that our charism be expressed in all parts of the world so that Mary could guide all human beings to an experience of God's love and the true happiness and peace that stems from this. Our charism is directed to the conversion and sanctification of all.
It anybody is interested in making contact or knowing more about our Spiritual family or charism I invite you to please contact me. Sr. Kylie Fowler through Wodonga Catholic Parish.
United in prayer with Mary,
Sister Kylie