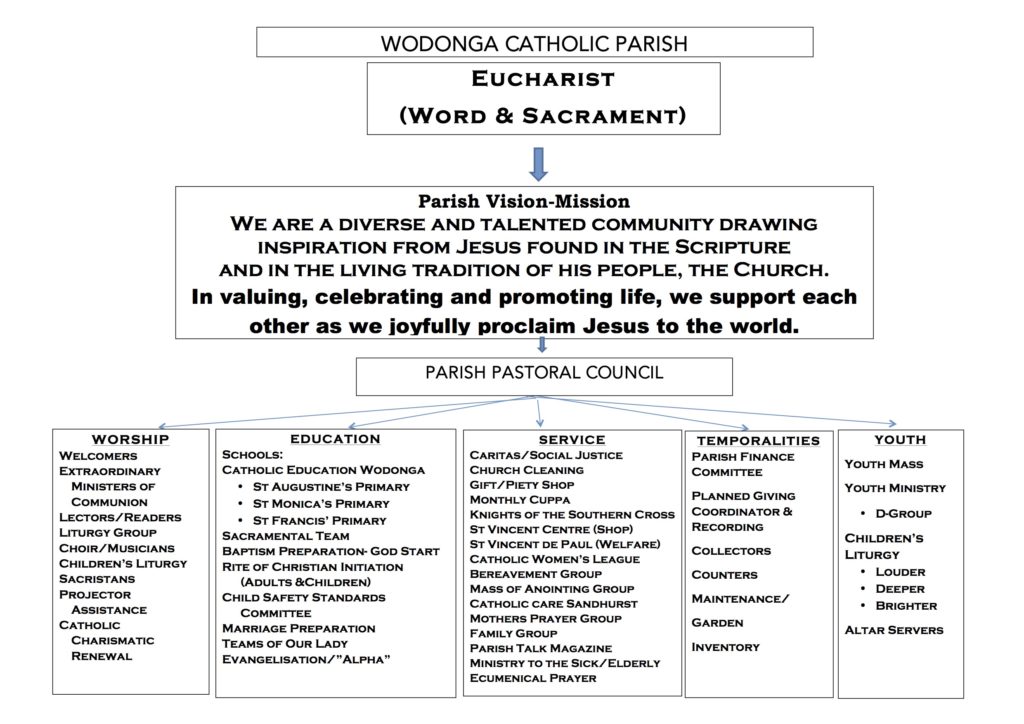 The lay members of Christ's Faithful People (Christifideles Laici), whose "Vocation and Mission in the Church and in the World Twenty Years after the Second Vatican Council" was the topic of the 1987 Synod of Bishops, are those who form that part of the People of God which might be likened to the labourers in the vineyard mentioned in Matthew's Gospel: "For the Kingdom of heaven is like a householder who went out early in the morning to hire labourers for his vineyard. After agreeing with the labourers for a denarius a day, he sent them into his vineyard" (Mt 20:1-2). The gospel parable sets before our eyes the Lord's vast vineyard and the multitude of persons, both women and men, who are called and sent forth by him to labour in it. The vineyard is the whole world (cf. Mt 13:38), which is to be transformed according to the plan of God in view of the final coming of the Kingdom of God. – Pope St. John Paul II in Post-Synodal Apostolic Exhortation Christifideles Laici
The various ministries in this parish, incorporating Sacred Heart Church Wodonga, Our Lady Help of Christians Tangambalanga, St Joseph's Church Dederang and St Joseph's Church Mount Beauty speaks volumes of the many ways in which our Parishioners reach out in loving service to others in the community and beyond.
Participation is welcomed and encouraged in this faith community and involvement provides an opportunity to meet other parishioners, share friendships and faith in Jesus Christ, while at the same time contributing to the life of the parish.
You are invited to make contact with any of the people listed or return the enclosed Time and Talent sheet to the Parish Office.