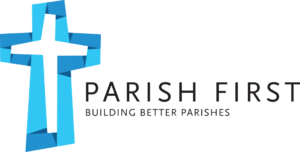 OUR 2020 PARISH RENEWAL PROGRAM
REMINDER WEEKEND
THANK YOU for your response to our Parish Commitment Weekend – the last of three weekends of our Parish Renewal Program.  A special THANK YOU to all the parishioners who have already returned their completed pledge commitments and Groups & Ministries responses – either at Mass last week or by return to the Parish Office.  Your support is very much appreciated!
If you have not yet done so, additional cards and forms will be distributed at all Masses this weekend.  Alternatively, download and return to the Parish Office.
A special thanks to Stephen Littleton from Parish First who has been with us throughout the Program.  Stephen and members of the Renewal Program Leadership Team will be following up by email and/or phone call to confirm intentions from those parishioners who have not yet returned their commitments – so to minimise that follow-up please ensure you complete your commitments this weekend.
YOUR FINANCIAL COMMITMENT
What does my financial support pay for?
It will support our pastoral care and outreach programs
It will help maintain our churches and other parish facilities
It will help meet the operating costs of the parish – staff wages, insurance, utilities etc.
Why should I give and how much?
Our parish income is totally reliant on the financial support of parishioners – without such support we could not exist
We have been blessed in so many ways – our gratitude can be expressed through our support
Our only recommendation is that each parish family gives to the very best of their ability – that yours should be a meaningful commitment
Those with more should give more
Click here to download the Parish Groups and Ministries brochure
Click here to download a Pledge Card
RENEWAL PROGRAM LEADERSHIP TEAM
The Renewal Program Leadership Team is Abi Archer, John Svarc, Jacinta Bartlett, Diane Goonan, Mat Ley, Michael Mc Linden, Marg Pallot and Peter Sartori.  They are working with Fr Junjun and Stephen from Parish First to maximise the impact of the Program.  We thank them for their support of the parish!